Looking for happiness? Happiness is Handmade
|
13 Jul 2020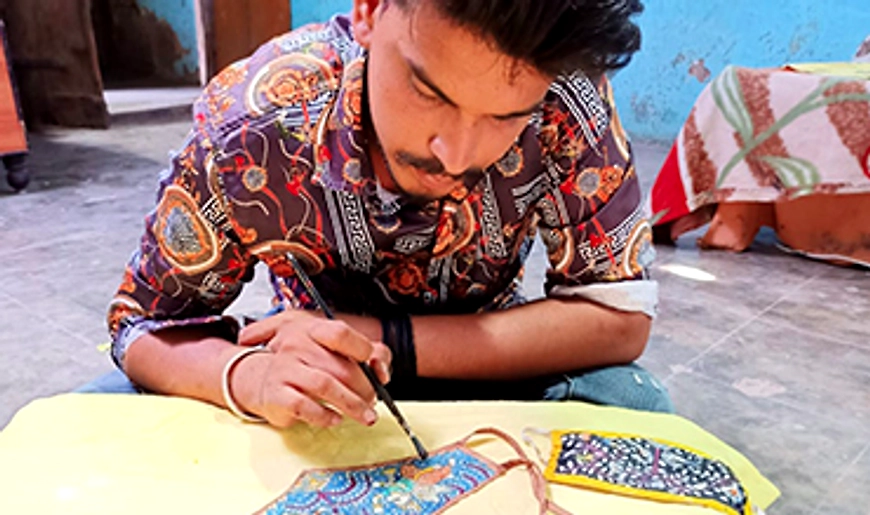 "Bhoole Sarkar, hum kalakar kahan jayenge. - we are not in any count by the government they lament."
Click to checkout the song on Facebook
A song made by a group of puppeteers depicts the current condition of artisans across the country.
Once a happy and cheerful group, these artisans, designers, and handicraft experts face a grave crisis due to the current market situation.
An estimated 200 million artisans have no income as no customers have been buying products over the past two months. This has led to inventory stockpile. Many of them had been stocking inventory to fulfill orders—further leading to non-payments to the raw material suppliers damaging a complete ecosystem.
There have been positive movements for the upliftment of these groups, mainly through digital mediums. 100s of NGOs are working with artisan groups, designers, sustainable product stores, eCommerce platforms, craft institutes, academics, and the artisans themselves to energize the industry through digital education, design intervention, and market stimulus. One such movement is "A Hand for Handmade Movement, " where they work for the handmade and craft sector's resurgence.
Many organizations and individuals are coming together to help artisans. Okhai, one such successful eCommerce store, helped individual artisans to take their inventory pictures and promote it through its digital channels. One such example is of Maheshwari saree weaver, who was able to sell 90 sarees in just two days, all thanks to Okhai promoting it on their social handles.
Other online market places focusing on crafts such as GoCoop and I tokri have also come forward and come up with campaigns to highlight the issues faced by the craft community and encourage their customer base to buy handcrafted products directly from artisans. Abdul Bhai, who makes painted pottery in Kutch, was another artisan with a large amount of ready stock. He needed to liquidate inventory to get money for raw material to start with new work. Social media campaigns to promote direct consumer to artisan connect have helped the artisans to sell their products.
The COVID crisis has also forced the artisans to go on a steep technology learning curve. They have now learned the art to take photographs of their products, interact with customers over WhatsApp and further sell their products through digital channels.
Apart from this, many artisans are also responding to the COVID crisis by humorously expressing their experiences. This humorous set of feminist paintings by a Patachitra artist from Orissa is a beautiful example of how folk artists express their responses to the new situations through their traditional mediums
Artisans respond to the requirement of face masks that we all need to with a touch of creativity. Chicankari fabric masks from Lucknow, hand-embroidered masks from Okhai, Qasab in Gujarat, masks embellished with Madhubani art, mat ni pachedi art and phad art use different textiles such as organic cotton, ikat cotton, and kalamkari cotton. All of these help consumers grow their appreciation of various Indian craft forms and provide us with something cheerful in these stressful times.

Thousands of blue surgical masks are being made and sold; these 3-layered masks are nonwoven and made of plastic, which can only be used once further damaging the environment as they have to be disposed off.
The majority of people can use double-layered cotton masks to keep the people around them safe and can be used multiple times after a wash.

With this rational thinking, we can help make a change and give a hand to the handmade products of our Nation.